Sigma 63 White Square PTFE Braided Gland Packing Low Heat Conductivity
---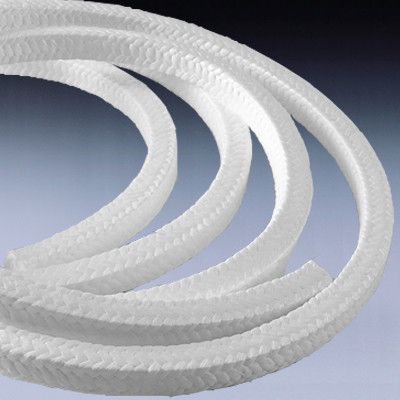 ITEM :- Sigma 63

PRODUCT NAME :- Sigma 63 White Square PTFE Braided Gland Packing Low Heat Conductivity

BRAND :- SIGMA PLACE OF ORIGIN : INDIA

CERTIFICATION :- API, ISO 9001

APPLICATIONS / USES :- A general use all chemical packing made from pure PTFE (polytetrafluroethylene) having Duplex Braid construction to increase dimensional stability. Sigma 63 packing is safe, more flexible, and non-toxic. Fluids can be sealed with a minimum of gland pressure, there is less friction as well as heat build up. It is an inert, virtually indestructible packing, having a lower co-efficient of friction with good compressive strength.